Our Town
Our Town: Westerly
Neighbors and friends of Westerly share the untold stories of their community.
Babcock-Smith House Museum
The historic Babcock-Smith House is a Georgian mansion built around 1734 for Dr. Joshua Babcock. One of Rhode Island's most accomplished residents, Dr. Babcock was the first Rhode Islander to graduate from Yale, first postmaster of Westerly, and was a RI Supreme Court Justice. In 1845 the Babcock mansion was sold to Orlando Smith, who found an outcropping of granite on the former farm site and moved and expanded his granite business to the top of the hill. Smith family members lived in the house until the 1970s. It was left in trust so that the house could become a museum. The newly expanded carriage house on the property now houses a public Granite Exhibit and serves as home to the Westerly Historical Society.
Westerly Masons
The Masonic Foundation has had a chapter in Westerly since 1857. The Masons were the cornerstone, literally, for many of the town's buildings. Currently housed in a late-19th century mansion on Elm Street, the Masons give us a behind-the-scenes look at their historic home, as well as a glimpse into their past: who they are, what they do, and their history in the town of Westerly.
Westerly Library and Wilcox Park
The Westerly Memorial Library Association was established in 1892 to provide a war memorial and free library to the community. The Westerly Library and Wilcox Park were built to serve the residents of Westerly, Pawcatuck, and surrounding areas. This segment takes a look at the library's stunning architecture and how this free community service has grown and evolved over the years. Wilcox Park was designed in 1898 as a Victorian strolling park. It holds a collection of war memorials, is 15 acres of open space, and is currently used for community events.
Westerly Hospital
Westerly Hospital is the quintessential town hospital, with the personalized care that one would expect of a small community hospital. But this hospital has built a reputation and staff that go beyond its small-town setting. Westerly Hospital was established, in-part, through donations from two women who saw the need for a local hospital. In 1918, one of the women had been subjected to surgery on her kitchen table because there was no local hospital, and no time to get her to Boston or New York. Hear her story and the stories of current patients in this segment.
Watch Hill Merry-Go-Round:
More than 100 years ago, a traveling carnival came to Watch Hill and set up for residents to enjoy. What they left behind has become part of Westerly's history: the Watch Hill Merry-Go-Round. It was one of the first in the country and is now one of the last. As the number of carousels dwindles around the country, and around the world, preserving the Watch Hill Merry-Go-Round – right in our backyard - takes on wider significance. Work is underway to preserve the only flying-horse carousel in the world for generations to come. Replica horses are being carved to permit workers time to refurbish them one-by-one.
Westerly Land Trust
The Westerly Land Trust preserves open space, revitalizes properties, and provides environmental programs for the community. From facilitating the redevelopment of downtown, to preserving nearly 16-hundred acres of open space, the Westerly Land Trust has become one of the leading organizations in Westerly over the past two decades.This segment provides a first-hand look at the scenic vistas, miles of trails, and a glimpse at the many special events the Westerly Land Trust hosts each year.
Westerly Revitalization and Chuck Royce
Not long ago, downtown Westerly was run down and desolate. A revitalization effort has transformed downtown into a vibrant destination. Now bustling with businesses and foot traffic, there are also centers for theater and the arts. A community-wide effort undertaken with developer Charles "Chuck" Royce, the transformation is profiled, as well as the man who was integral to giving Westerly back its commerce and sense of community.
Westerly Packing
If you are from Westerly, you may have heard of "Soupy" or Soppressata, an Italian sausage that is quite popular in town and across the country. "Soupy" has become so popular, it is made in large batches daily at Westerly Packing and shipped all over the United States. The Trombino family hails from Calabria, Italy, and set up shop in Westerly in the early 1900s. Five generations later, the Trombino family has turned a small business into a booming manufacturer and popular grocery store for local residents. Still using old family recipes from more than 100 years ago, this segment gives audiences a glimpse behind-the-scenes of this family business.
School Successes
One of the core organizations key to a town's success is its school department. This segment profiles the Westerly School Department. Changing with the times, the Westerly School Department has some of the state's most cutting edge equipment and curriculum, offering more educational opportunities to its students.
Westerly - Stonington Football Rivalry
Dating back more than 100 years, the football rivalry between Westerly and Stonington runs deep through generations of high school football players, fans, and even just residents of these two towns. Separated only by the Pawcatuck River, the towns of Westerly, Rhode Island, and Stonington, Connecticut, are close knit: many families live in one town and work in the other. But when it comes to football, the rivalry is fierce. This segment explores how the rivalry began surrounding this Thanksgiving Day tradition, and how heated it can get among fans and even families.
#DStrong
Eight-year-old Dorian Murray could go down in history as Westerly's most famous resident, despite Taylor Swift. After hearing that he was losing a four-year battle with cancer, his wish was to be famous in China. Dorian Murray's wish was heard in China, around the world, and most loudly right here in his home town. #DStrong became symbolic of this little boy and so many other children with cancer. Despite his death earlier this year, his family, friends, and community around the world continue to remember Dorian through the foundation started in his name to bring awareness to, and raise money for, pediatric cancer.
Annual Community Events:
There are dozens of community events that take place across Westerly every year, bringing residents out of their homes and together as a community. This segment, filmed by a local filmmaker and lifelong Westerly resident, highlights the sights and history behind some of these notable local events, starting in January with the Penguin Plunge and ending with Santa's arrival in town amid carolers and holiday festivities in December.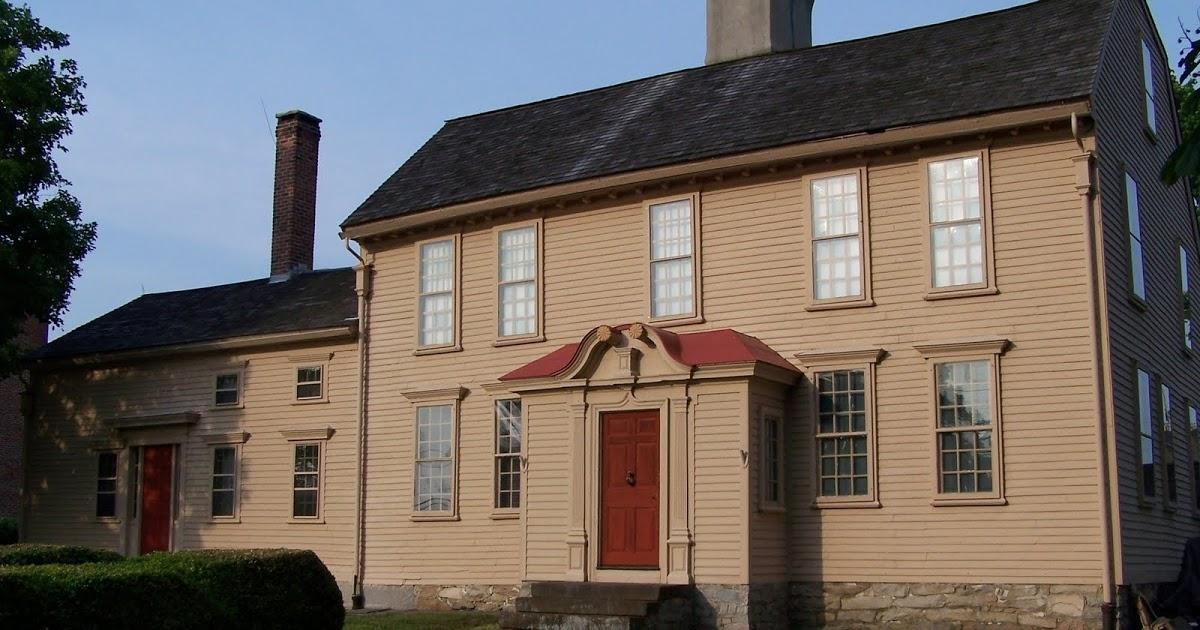 Our Town: Westerly is made possible by residents and friends of Westerly and by: