Our Town: South Kingstown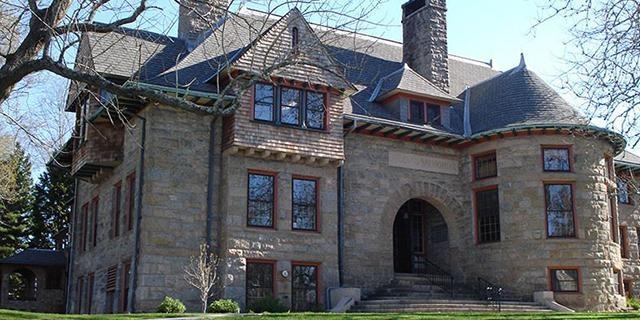 Wild South Kingstown
Elise Torello has always been interested in wildlife; she even studied it at URI. About eight years ago, she set up trail cameras on her property. Now, she gives us a look at the wildlife she's captured on camera, big and small.
Friends of the Garden
Kinney Azalea Gardens is bustling each June, with peak bloom flowers and visitors from across the region. The family has created a trust to keep the gardens open to the public year-round for generations to come.
Preserved Land
The South Kingstown Land Trust has been working for 30 years to preserve more than 3,000 acres of beautiful beaches, wildlife habitats, farmland, and bodies of water.
Art Community
South Kingstown is home to a variety of artists, from painters and photographers to sculptors; the South County Art Association offers something for all of them. The association, among the oldest nonprofits in Rhode Island, has more than 450 members across the region.
Hera Gallery
Founded in 1974, the Hera Gallery is one of the first women-owned artist co-ops in the country, and the first outside of a metropolitan area. Generations of underrepresented artists have found a home in the gallery to show their work and inspire social change.
Whodunit? A Murder Mystery
A South Kingstown-based author has set her murder mystery books in and around the town — some of her characters are real people in South Kingstown!
Wakefield Village
South Kingstown is made up of charming villages, including Kingston, Peace Dale, and Wakefield. In this segment, Wakefield residents share all the wonders their charming village has to offer, including an iconic ice cream shop, a local theater, and a wide variety of beloved local stores.
New Business, Old Vibes
Old-fashioned soda counters are a rare sight in pharmacies these days. But coupled with their nostalgic decor, customers of Green Line Apothecary can step back in time and enjoy much more than the average modern pharmacy.
Belmont Market
The family behind Belmont Market details the history that started with a seasonal fruit stand and grew into a South Kingstown staple. The segment features a funny story about how the market got its name, along with heartwarming stories of love and marriage that all started at the market.
Local Flavor
The first registered vineyard in South Kingstown takes pride in being a venue where strangers can become friends. The founder of Winterhawk Vineyards shares how he built the vineyard and tasting room, brick by brick.
Legacy Land
Members of the Holley Family talk about their family home, which was some of the first developed land in South Kingstown.
Snug at Home
For one family, a doctor's orders to spend time by the sea has turned into generations of summers spent at Snug Harbor, a tradition they hope to continue for years to come.
Sandy's Shores
A South Kingstown council member recalls the devastation to South Kingstown's shores during Hurricane Sandy.
The Library Past and Present
The South Kingstown Library boasts a rich history along with modern offerings across its three buildings, each more than a century old. Among them is a sculpture by the same artists who created the Lincoln Memorial.
Military Town
Military reverence runs deep in South Kingstown. In 2023, South Kingstown received the rare honor of becoming a Medal of Honor town. This segment explores how South Kingstown honors those who served through numerous monuments around town.
300th Celebration
Not many towns in the United States have celebrated their 300th birthday, but that's exactly what South Kingstown did in 2023. A celebratory spirit burned bright all year long, with a bonfire, parade, town cleanup, murals, and more.
When to Watch:
Saturday, September 23 at 2pm.
Wednesday, October 25 at 8pm.