Our Town
Our Town: North Providence
52:00
Published:
Local stories about North Providence, as told by the town's residents and friends.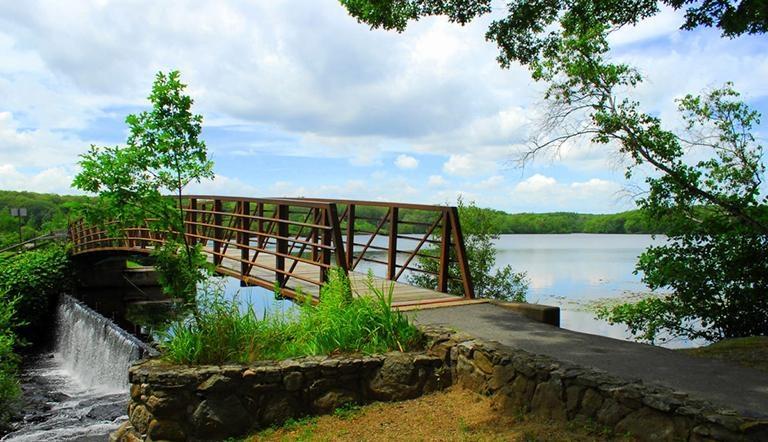 In Memory of Isabella: North Providence resident and mother of Isabella Corcelli shares the story of her late daughter. With the help of the Chartercare Foundation, she has created a fund to honor Isabella's memory and help other young women in the area who are undergoing cancer treatment.
Walk and Learn: This story describes how a former teacher gave back to her community by creating historic walking tours.
The Fogarty Center: This local non-profit shares how their organization helps people with disabilities find employment. They also work together with another non-profit, We Share Hope, to distribute extra food from local restaurants.
St. Mary's Home for Children: An employee from St. Mary's Home for Children shares the history of the organization and how it has evolved over the years into a modern mental health care organization.
The Library: The North Providence Union Free Library staff shares the story of the library's past and present. Many of the library's staff and trustees came to the library as children and worked there in their teens and early 20s; they call themselves "Library Kids."
Italian Ties to Lymansville: In this story, a former resident explores the ties between Ciorlano, Italy, and Lymansville, a neighborhood in North Providence. The storyteller recently traveled to Italy and documented her time there, where she happened to meet several people with ties to North Providence.
Local Roots, National Stage: A musician who grew up in North Providence shares how his hometown shaped his career. From the local music shop to Hollywood red carpets, his career has spanned decades and continues to evolve today.
The Next Generation: Members of the North Providence Youth Commission worked together to tell this story about their organization and how they give back to their community.
Yacht Club Soda: A North Providence-based filmmaker produced this tribute to his favorite local product, Yacht Club Soda. Still made in North Providence, Yacht Club Soda is an old-fashioned take on soda with modern twists.
French Canadian Marieville: A Marieville resident shares this story of her family's history in the French Canadian neighborhood of Marieville, centered around the church her ancestors helped build.
Notte Your Average Park: Notte Park is a local family favorite, home to fireworks on the 4th of July, a beach, sports fields, and more. Together, a North Providence High School teacher and his students filmed this story about the park, which also highlights the successful North Providence High School softball team that plays there.
Franciscan Missionaries of Mary: In this story, a group of Sisters at the Franciscan Missionaries of Mary convent in North Providence tell the story of their convent, gardens, volunteer work, and more.
The Family Business: Dating back to 1909, Rhode Island Billiard, Bar & Bistro has persevered through prohibition and the Great Depression. The fourth-generation owner shares this story about his family's business.
North Providence is the 14th town to be featured in Our Town. Filming was completed in May 2022. The one hour episode includes more than a dozen unique stories from local residents, including historic Fruit Hill, the North Providence Library, St. Mary's Home for Children, Yacht Club Soda, and more!