Ancient Remedies with Dr. Josh Axe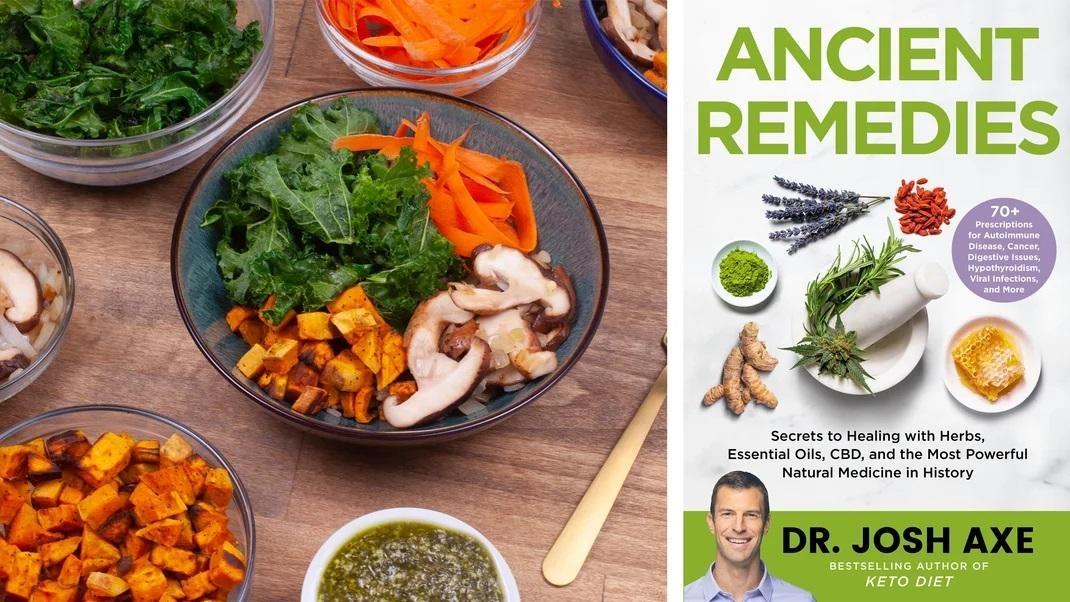 Ancient Remedies with Dr. Josh Axe is based on Dr. Josh Axe's latest and most compelling book to date. It exemplifies his deep-seated passion, vision and mission to help people truly heal at the root cause of illness in order to live their best lives. Dr. Axe's heart centered approach can be traced to successfully guiding his mother through her extensive health struggles, after which he committed to a life's work of sharing the methodology that worked for her, and his patients.

With Ancient Remedies, Dr. Axe's goal is to empower people to find wellness in their own lives by focusing on the powerful benefits of using food to heal your body; an approach rooted in an age-old practice but tailored to our modern world.

Ancient Remedies is a new way of thinking about health and healing - one based on the time-tested knowledge from ancient medical systems that use natural solutions to address digestive issues, hormonal imbalances, inflammatory conditions, immune dysfunction, neurological disorders, and autoimmune disease.

The ancient approach to illness lies in a single, simple strategy: Instead of treating symptoms, heal the root cause of the disease. Ancient healers not only believed in identifying the root cause of each patient's health problem, but they also spent years meticulously researching, cataloguing and studying which natural remedies were most effective in healing each condition. The most common remedies included superfoods, mushrooms, herbs, spices and essential oils. Today's research, which Dr. Axe explains in this program, also shows the efficacy of this approach so families can make the best health choices for themselves.
When to watch:
Sunday, January 16 at 2pm
Saturday, February 5 at 2pm
Saturday, February 26 at 1:30pm