America's Cowboy Country - October 3 - 10, 2021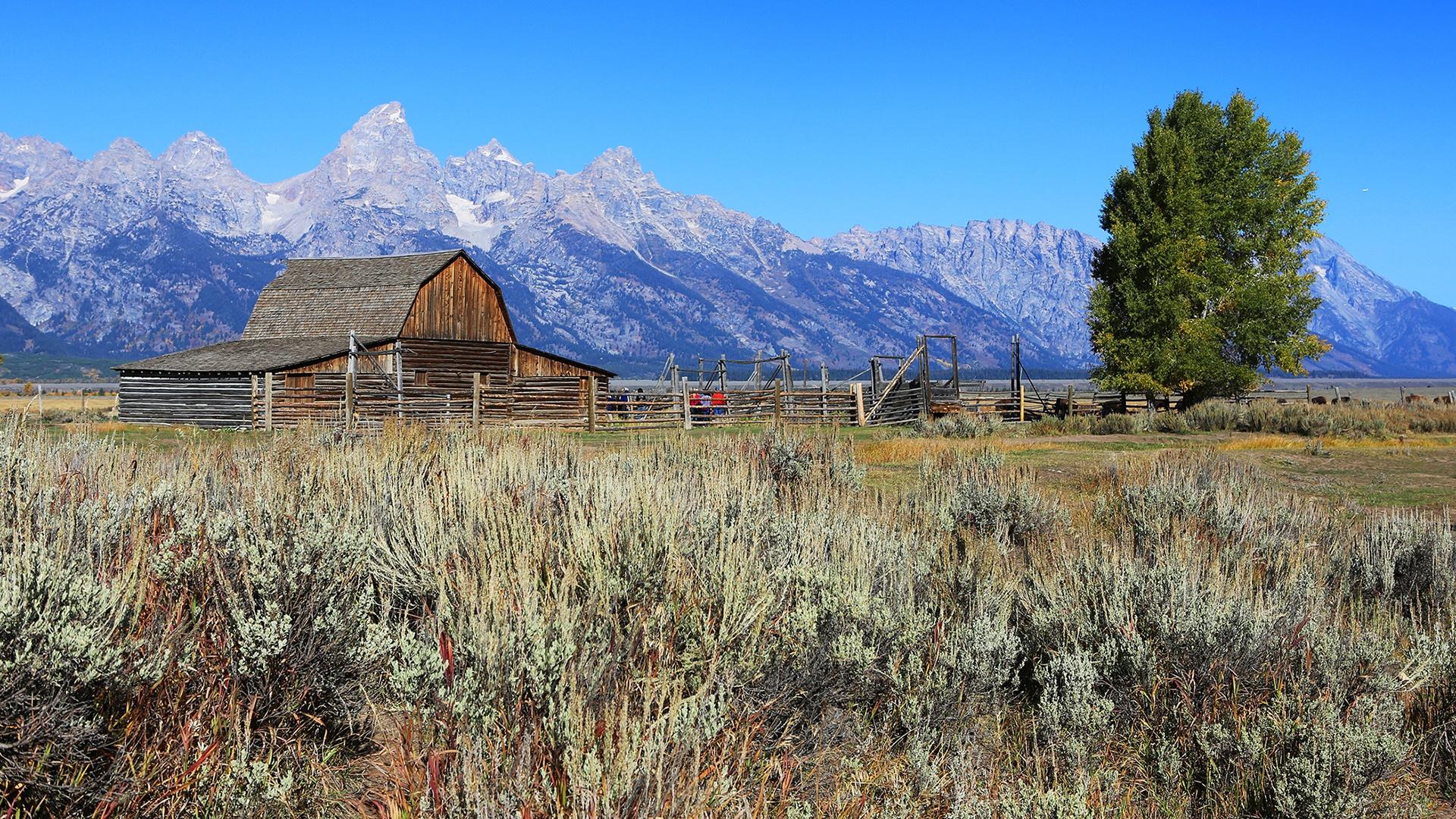 Stitched between the pearly-white peaks of the Grand Tetons and the steep limestone bluffs of the Gros Ventre Range is the low-lying valley known as Jackson Hole. In winter months, the surrounding mountain ranges are enveloped by a powdery blanket of snow, drawing in skiers and those looking for a cooler getaway. Come spring and summertime, whitewater rafters coast through the emerald waters of the Snake River while hikers amble through the magnificent Grand Tetons. Throughout the seasons, wildlife ranging from elks to bald eagles grace the serene valley. Within Jackson - the town which lies at the southern end of the valley - the spirit of the Old West lingers with wooden boardwalks, chuck wagon dinners and cozy log cabins. Experience the very best of the great outdoors and make your way to the majestic mountainous region of Jackson Hole.
HIGHLIGHTS… Grand Teton National Park, Yellowstone National Park, Choice of Tour between Buffalo Bill Center of the West and Heart Mountain Interpretive Center, Deadwood, Crazy Horse Memorial, Mt. Rushmore, Badlands National Park
ITINERARY AT A GLANCE
Days 1, 2 Springhill Suites Marriott Jackson Hole, Jackson Hole, Wyoming
Day 3 Buffalo Bill Village Holiday Inn and Cabins, Cody, Wyoming
Day 4 Holiday Inn Sheridan, Sheridan, Wyoming
Days 5 – 7 Alex Johnson Hotel, Rapid City, South Dakota
On some dates alternate hotels may be used.