Under the Streetlamp: Rockin' Round the Clock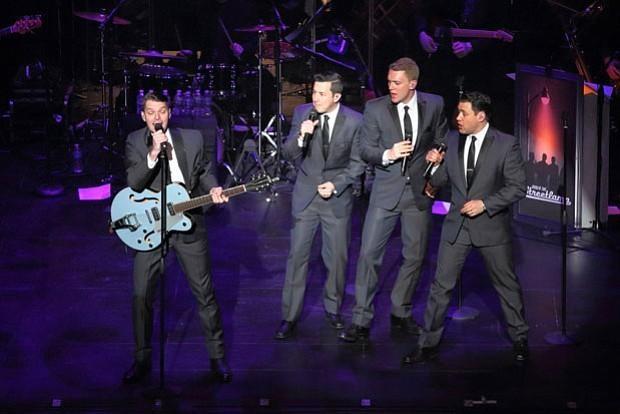 "Under The Streetlamp: Rockin' Round The Clock" is a concert celebrating the American Radio Songbook of the 1950s-1970s.
Starring recent leading cast members of the Tony Award-winning musical "Jersey Boys" (Michael Ingersoll, Christopher Kale Jones, Brandon Wardell and Shonn Wiley), the show features tight harmonies and slick dance moves that harken back to an era of sharkskin suits, flashy cars and martini shakers.
Filled with great music and humorous behind-the-scenes tales, the concert brings back the classic hits of Frankie Valli, Elvis Presley, Tom Jones, The Beatles, Roy Orbison, Bobby Darin and many others, and magically recreates the time when singers would gather under a street lamp to sing their favorite songs.