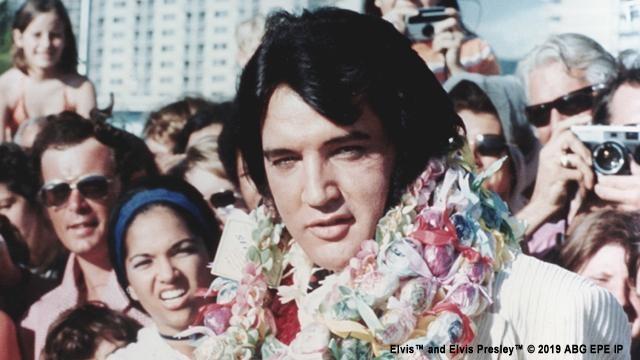 When to watch:
Saturday, July 11 at 2pm
Elvis Presley made television history when his Elvis, Aloha from Hawaii concert special was beamed via satellite to a global audience. Entertainment events presented live via satellite are common today, but in 1973, this was a first. Never before had one performer held the world's attentionin such a way. Presenting Elvis at the pinnacle of his superstardom in one of the most outstanding concert performances of his career.
The performance took place at the Honolulu International Center Arena in Honolulu, Hawaii, on January 14,1973. At 12:30 a.m. Hawaiian time, the concert was beamed live to Australia, South Korea, Japan, Thailand, the Philippines, South Vietnam and other countries, and seen on a delayed basis in approximately 30 European countries later the same day. It attracted 37.8% of the viewers in Japan, 91.8% in the Philippines, 70% in Hong Kong, and 70-80% of the viewers in Korea.
An American TV audience would have to wait until April 4th, when an edited version of the concert, expanded with songs videotaped just after the live event, was presented on NBC. That broadcast attracted 51% of the television viewing audience and was NBC's highest rated program of the year. Inall, it was a global smash, seen in approximately 40 countries by close to 1.5 billion people — more people than saw man landing on the moon.