"Crabs and Lobsters" - October 4 at 7:00 p.m.
The premiere episode of Grillzz takes viewers from skate to plate, reeling in the classic crabs and lobsters of Narragansett Bay. Captain Greg Lisi shares his favorite recipe for Dijon crab cakes, sweet and creamy lobster rolls, and baked stuffed lobster "bullets" on the grill.
"Rhode Island Charter Fishing" - October 4 at 7:30 p.m.
Follow Mark out to the best fishing spots on the Bay, where he hunts for striped bass and other fresh catches with a local charter.
"Vegetarian Delights" - October 11 at 7:00 p.m.
Taking a brief hiatus from seafood, Mark explores the world of grilling beyond filets and steaks. This episode covers some of the best vegetarian dining in the Ocean State.
"Farm to Flame" - October 11 at 7:30 p.m.
Farm-fresh meat and produce is available right in our own backyard. In this episode, Mark tours a local farm and learns how to smoke some Black Angus beef and delicious pork.
"Quahogs and Littlenecks" - October 18 at 7:00 p.m.
The beaches and coves of Rhode Island are ripe with some of the best seafood in the region. This episode follows the harvesting and preparation of fresh clams - a New England staple.
"High Seas with the PFD" - October 18 at 7:30 p.m.
Mark joins the local fire department for a fishing trip, reeling in big catches on the high seas. Then, it's off to the griddles and grills for another seafood medley.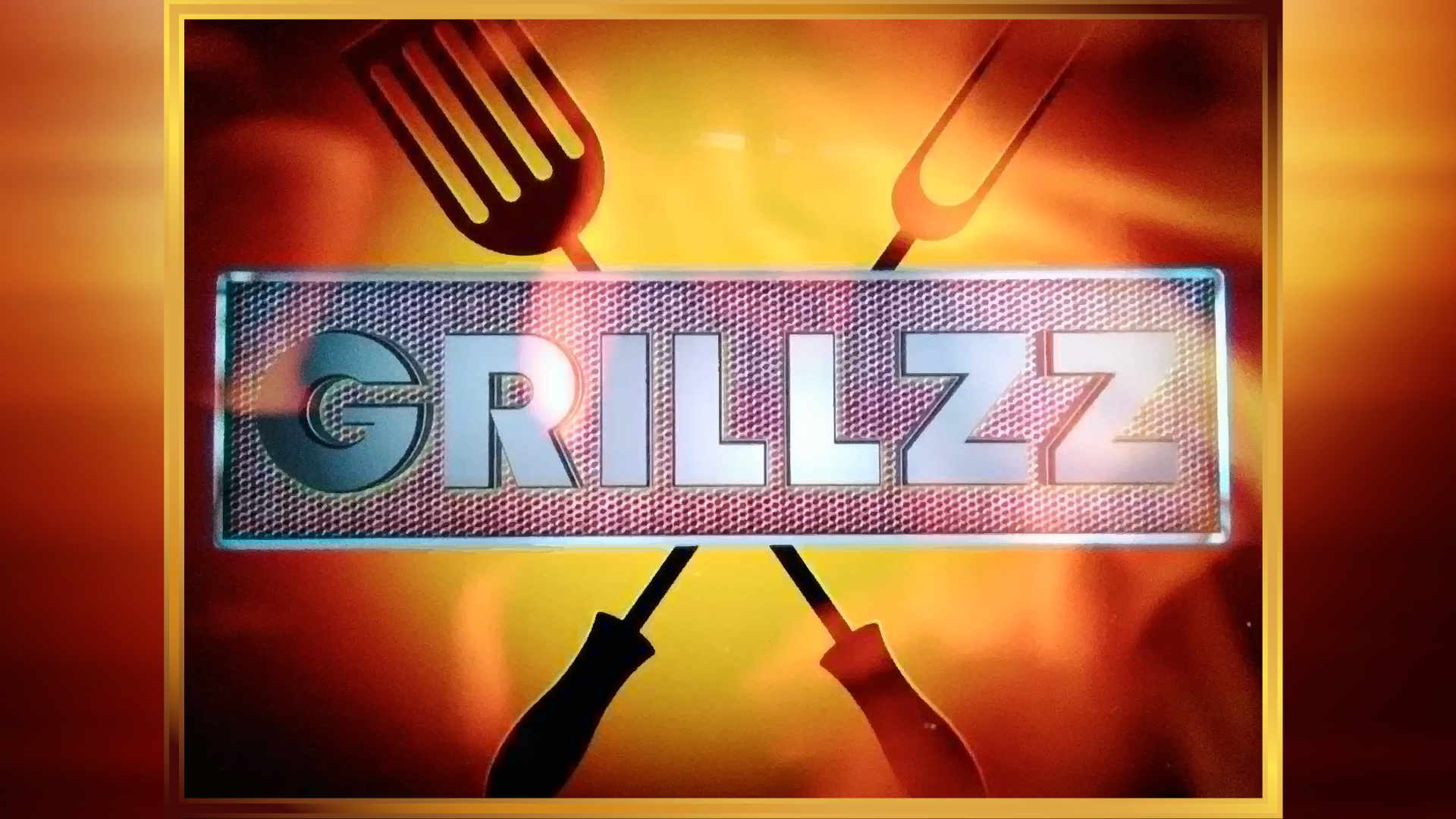 Venture across the Ocean State in pursuit of the best local dishes and recipes on Grillzz, an authentic culinary experience from Rhode Island PBS. Join host Mark Smith as he brings viewers straight to the source - from the salty brine of the Atlantic to the rolling pastures of farm country. Along the way, meet the fishermen, farmers, herders, and harvesters that make dining in Rhode Island such a tasty and palatable adventure.
Each episode features guests with stories to tell and recipes to share, culminating in a savory cooking demonstration for grillers of all stripes. Fire up the coals; it's time to feast like a true Rhode Islander!