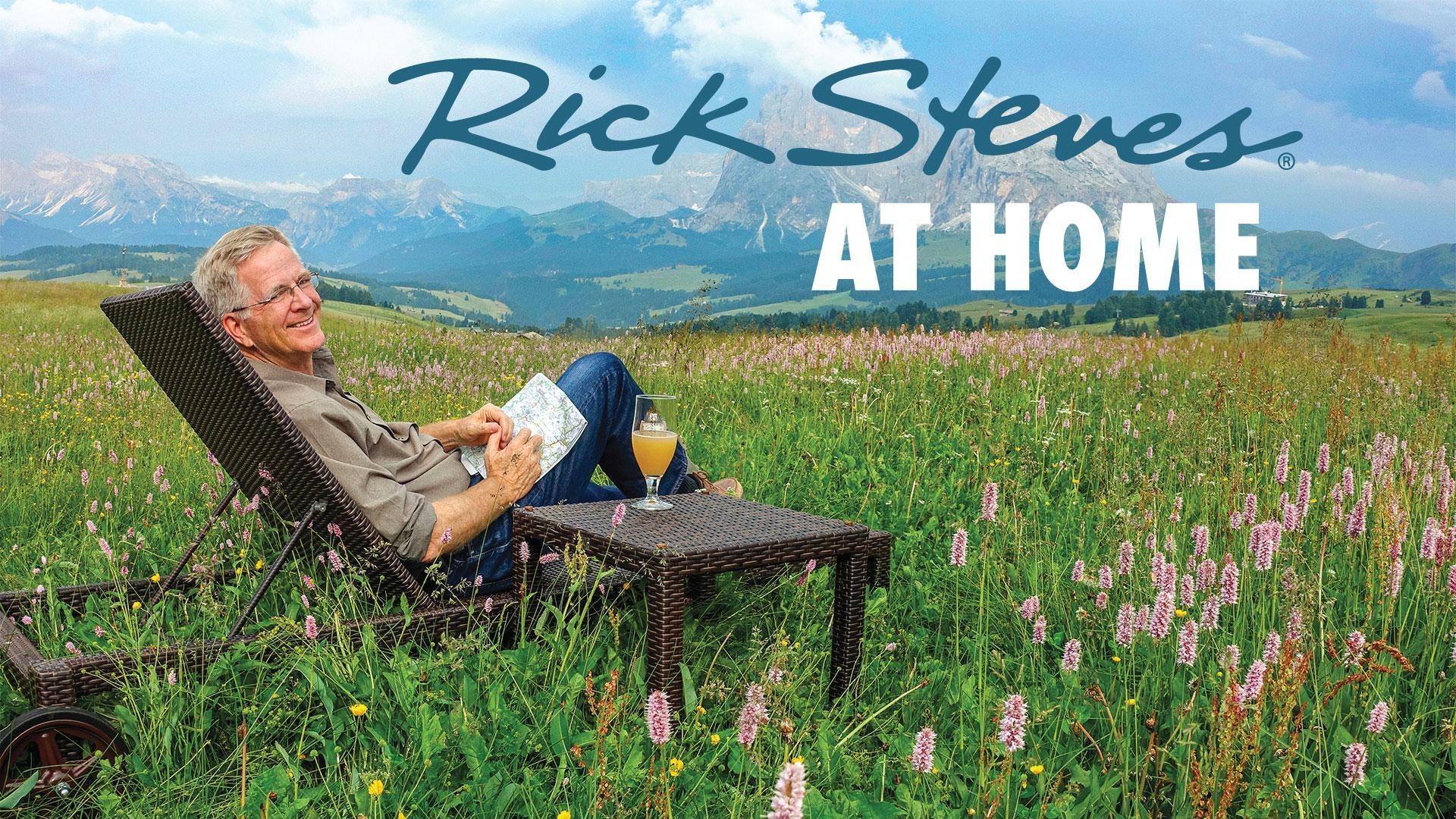 Rhode Island PBS invites you to get to know Rick Steves, best-selling guidebook author and television host. Join us on Wednesday, October 19 at 6 p.m. for a virtual chat with Rick – from his home to yours! Hear fun and inspirational stories collected from a lifetime of travel that only he could tell.
Rhode Island Monthly magazine editor-in-chief Jamie Coelho will open the conversation before Rick answers your questions.
Tickets to this event include a copy of Rick Steves' book, Europe's Top 100 Masterpieces: Art for the Traveler – perfect to add to your own travel collection or to gift during the holidays – plus, a one-year membership to Rhode Island PBS.

From Venus de Milo to Versailles, Apollo to David, and Mona Lisa to The Thinker, Europe's Top 100 Masterpieces will have you marveling, learning, and laughing – one masterpiece at a time.
Space is limited to 50 guests, so reserve your ticket today!
How it works:
Once you have registered, you will receive a link to the event in your confirmation email.
Rhode Island PBS will be using Zoom Webinar for this event. Zoom is free to the public but will require a computer to download. You can download Zoom here. If you already have Zoom, you will not need to download the platform again.
**PLEASE NOTE: If you are not logged in to a Zoom account at the time of the event, Zoom Webinar may ask for your email and name before entering.**
Rick Steves is a popular public television host, a best-selling guidebook author, and an outspoken activist who encourages Americans to broaden their perspectives through travel. He is the founder and owner of Rick Steves' Europe, a travel business with a tour program that brings more than 30,000 people to Europe annually. Rick lives and works in his hometown of Edmonds, Washington, where his office window overlooks his old junior high school.