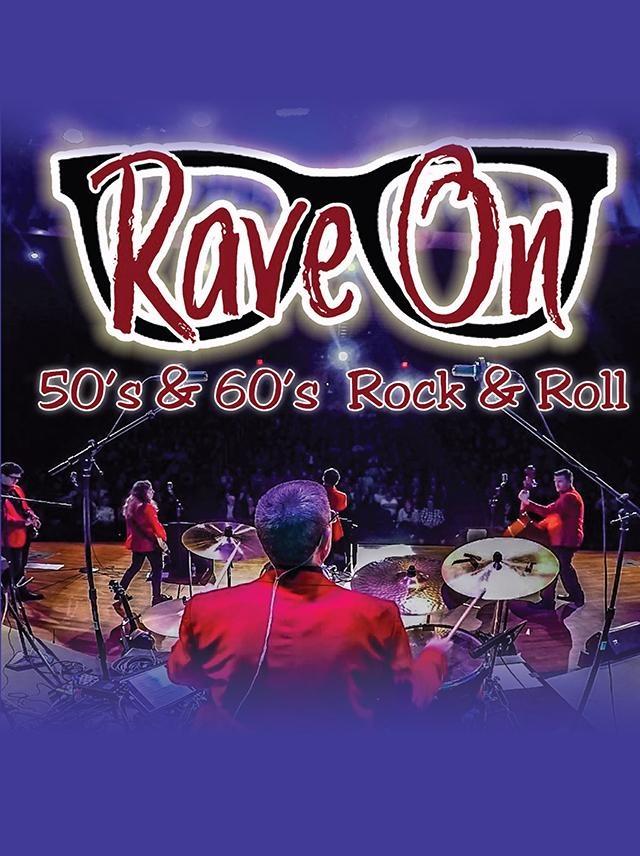 Rave On: 50's and 60's Rock and Roll is coming to the Historic Park Theatre and Event Center on Sunday, November 27 at 3pm!
Rave On is a high-energy concert experience that will have you dancing in your seats and bopping down the aisles to some of the most influential music ever written!
Experience the thrill of listening to Buddy Holly, Elvis, Jerry Lee Lewis, Etta James, Richie Valens, Johnny Cash, Dion, and other amazing artists, all in one show. Rave On was formed to keep the music of the 50's & 60's alive for all to hear. Rave On will take you back in time to when Rock & Roll was just emerging, and the juke box and dance floor was all that was needed for a good time.
For a donation of $100 dollars or more you'll receive (2) tickets to Rave On, plus a 1-year Rhode Island PBS membership.

Click the Donate Today button to make your donation and select your tickets from the drop-down menu located at the bottom of the page.
For more information or questions please call 401-222-3636 x 209 or email membership@ripbs.org.