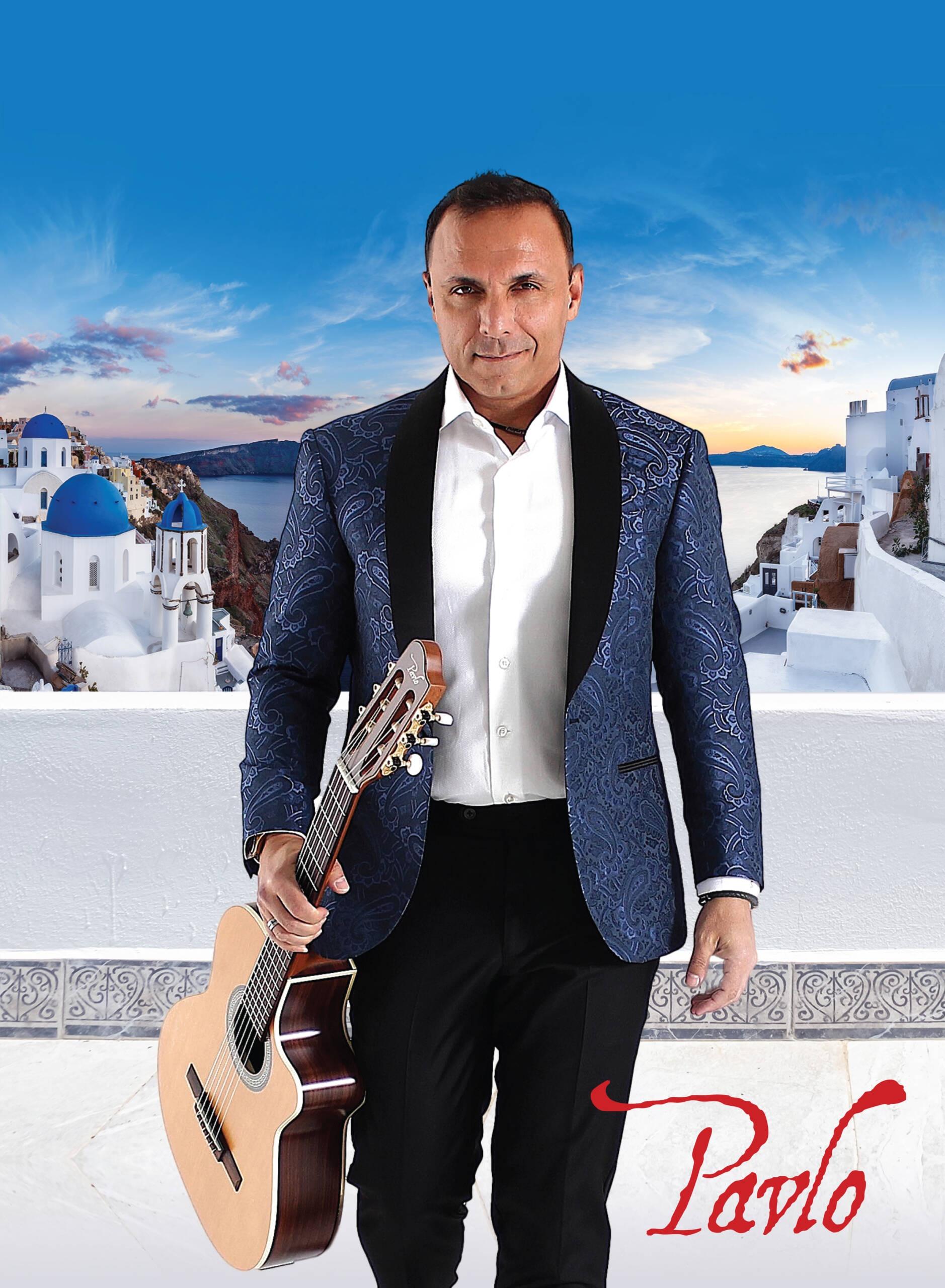 Pavlo Simtikidis' Mediterranean music speaks for itself. Over the span of his 25+ year career, Pavlo, the internationally renowned, award-winning recording artist, performer and songwriter, has released over 10 albums of his own music, plus two collaborative projects, including 2015's Guitarradas with Remigio Pereira, and 2009's Trifecta with fellow guitar masters Rik Emmett and Oscar Lopez.
Born in Toronto to Greek parents, Pavlo has made a name for himself by offering a musical amalgam he simply calls "Mediterranean music" -a blend of Greek, flamenco, Latin and even Balkan flavors, wrapped in contemporary pop. His music has taken him all around the world. Along the way, he's performed for royalty in the likes of Prince Charles, and worked and toured with artists such as Jose Feliciano, Jon Secada, Olivia Newton-John and The Tenors.
Pavlo will be performing live on Saturday, October 21 at 8:00 pm at the Historic Park Theatre and Event Center in Cranston. Rhode Island PBS has your opportunity to enjoy this one-night-only performance from some of the best seats in the house, plus your chance to meet and greet Pavlo!
Pavlo: Live in Santorini
$60 - Choice of the program DVD or CD, Pavlo: Live in Santorini
$80 - Program DVD + CD
$100 - (2) tickets to see Pavlo live in concert at the Historic Park Theatre and Event Center

$220 - Pavlo Live in Santorini VIP package! Your VIP package includes the program CD, DVD, (2) tickets to the concert, plus a pre-show meet and greet with Pavlo!
*Single tickets are available for a donation of $50 or more*
All donations of $60 or more include a one-year membership to Rhode Island PBS. Member benefits include; Access to Rhode Island PBS Passport, a one-year subscription to Rhode Island Monthly magazine, our monthly eNewsletter, and exclusive member discounts and benefits through PerksConnect!
Donations of $120 or more includes membership, all the benefits listed above, plus the all new Rhode Island PBS MemberCard, providing two-for-one discounts at local and national retailers!
Please email membership@ripbs.org or call 401-222-3636 x 209 for more information.