Rhode Island PBS Kids Club & GSSNE Patch Program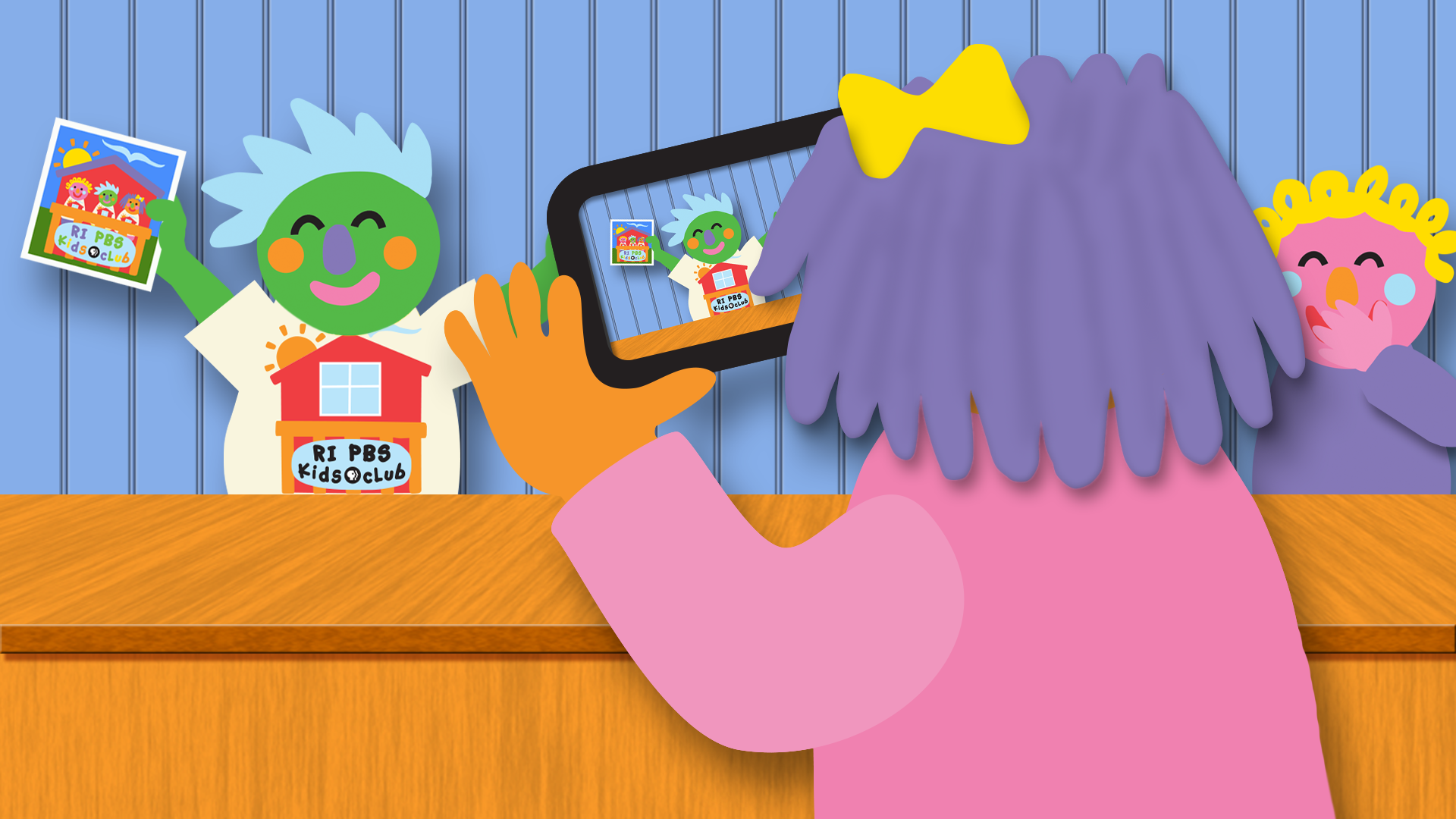 Girl Scouts of Southeastern New England has partnered with Rhode Island PBS Kids Club to bring a unique new patch opportunity to Girl Scouts in our council! PBS believes that everyone in America deserves great media—so for more than 50 years, Rhode Island PBS has provided people of every age and interest with a classroom, a passport, and a stage for the arts. PBS programming is free, educational, and fun—public broadcasting stations are the ones who gave us favorites like Sesame Street, Arthur, and Daniel Tiger's Neighborhood! The GSSNE and Rhode Island PBS Kids Club Patch Program gives Girl Scouts the chance to learn more about the opportunities and resources that WSBE Rhode Island PBS - your local PBS station - provides to you and everyone in your community.
There are two steps to earn the Rhode Island PBS Kids Club and GSSNE Patch: (1) tape a testimonial about one episode of a Rhode Island PBS children's program, and (2) complete a lesson on Rhode Island PBS LearningMedia. The full description of the patch program is available here, or ask your Girl Scout leader.
(1) Tape a testimonial using home equipment (video camera, iPhone, tablet, other recording device) about one episode of one of the Rhode Island PBS children's programs. What did you love about it? What did you learn? What was the moral? Then send the video to Rhode Island PBS Kids Club. Once a month, up to four videos from GSSNE Girl Scouts will be featured on the Kids Club home page.
Video requirements:
Video can be submitted from October 12, 2021 - January 2, 2022
Please set your camera to best quality setting
Tape your video with your device in the horizontal (wide) position
Video can be a maximum of one minute long
Limit one video per Girl Scout
Video must be in its final form—Rhode Island PBS or GSSNE will not make any further edits to the submitted video
Parent or legal guardian must submit a Consent and Release Form at the time the video is emailed to Rhode Island PBS; we cannot use the video without the signed consent and release form.

It is possible not all videos submitted will be uploaded to the Rhode Island PBS Kids Club website