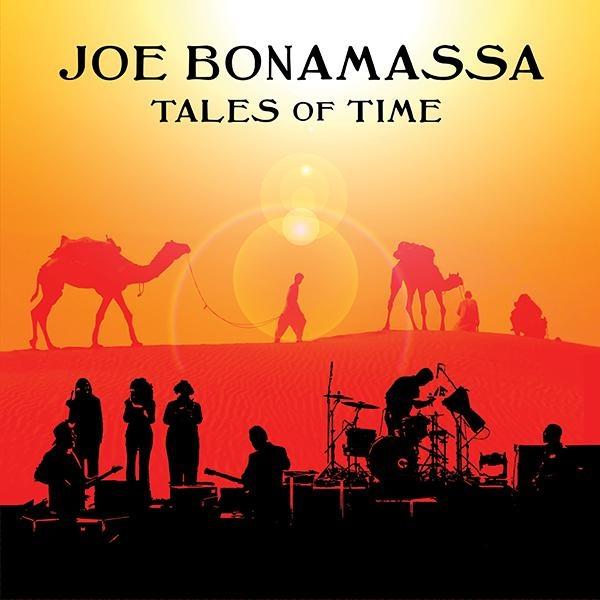 "Joe Bonamassa: Tales Of Time" is a live performance of his latest studio album, "Time Clocks" - a sprawling musical undertaking filmed in August 2022 at the iconic Red Rocks Amphitheatre in Colorado. Joe's virtuoso guitar style, blending everything with his unique Blues-Rock technique and flair, elevate the evening's performance to a stratospheric level and the overall experience to an almost heavenly high. The visual spectacle of the rocks was almost dwarfed by the unique and incredible imagery of the show's backdrop, which highlighted the beauty of the live music.
As a child prodigy, Joe Bonamassa was finessing Stevie Ray Vaughan licks when he was seven and by the time he was ten, had caught B.B. King's ear. After first hearing him play, King said, "This kid's potential is unbelievable. He hasn't even begun to scratch the surface. He's one of a kind." By age 12, Bonamassa was opening shows for the blues icon and went on to tour with venerable acts including Buddy Guy, Foreigner, Robert Cray, Stephen Stills, Joe Cocker and Gregg Allman.
As Joe Bonamassa grows his reputation as one of the world's greatest guitar players, he is also evolving into a charismatic blues-rock star and singer-songwriter of stylistic depth and emotional resonance. His ability to connect with live concert audiences is transformational!
Rhode Island PBS has some of the best seats in the house to see Joe Bonamassa live in concert when he returns to PPAC on Wednesday, November 22, 2023 at 8:00 pm.
$175- Single Ticket to see Joe Bonamassa at PPAC on Wednesday, November 22, 2023 at 8:00 pm
$350 - Two Tickets to see Joe Bonamassa at PPAC on Wednesday, November 22, 2023 at 8:00 pm
*Any tickets purchased through Rhode Island PBS will automatically be entered to win exclusive pre-show sound-check passes*
Questions please call 401-222-3636 x 204.
Don't miss Joe Bonamassa's newest concert special - Tales of Time taped for PBS, air dates and times can be found here!