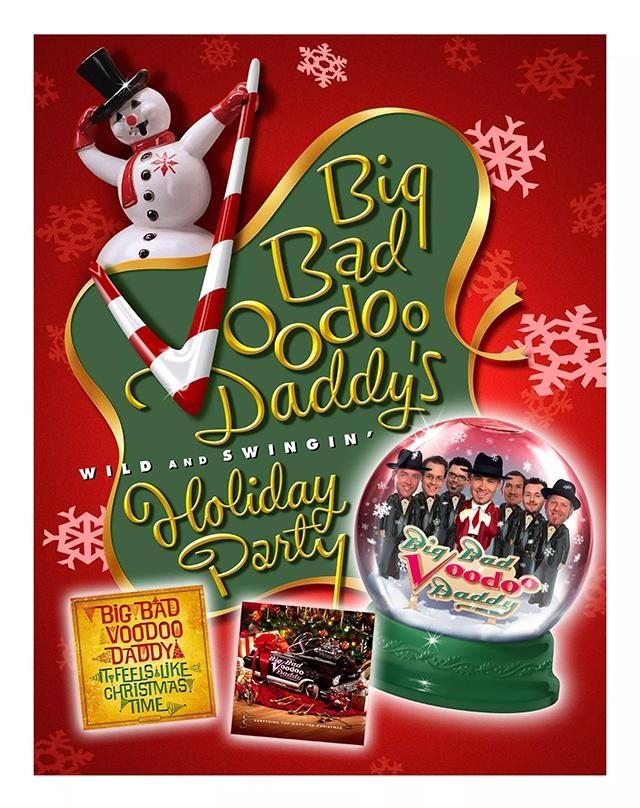 For 29 years, Big Bad Voodoo Daddy's unique take on American swing and jazz music has thrilled audiences around the world, while their unique and spirited "Wild and Swingin' Holiday Party" has become an eagerly anticipated annual family event. Singer and band leader Scotty Morris says, "If you're going to go to a holiday show with your family, this is the one! It really does offer something for everyone." Drawing on a rich catalogue of holiday classics and Christmas originals from the band's two full length holiday albums, Big Bad Voodoo Daddy brings its world-renowned live show, and fun and quirky take on the holidays, to you.
Fun arrangements of classic holiday songs in Big Bad Voodoo Daddy style include: Jingle Bells, Santa Claus Is Coming to Town, and Winter Wonderland. Rudolph the Red Nosed Reindeer is "Andrew's Sisters" meets the blues, and the just as classic Heat Miser song transports listeners back to another beloved holiday special.
Rhode Island PBS has your opportunity to attend this festive holiday show on Wednesday, December 21 at 8:00 pm (Doors open at 7:00) at The Historic Park Theatre and Event Center in Cranston.
For donations of $125 dollars or more, you'll receive (2) tickets to see Big Bad Voodoo Daddy's Wild and Swingin' Holiday Party, plus a 1-year Rhode Island PBS membership.
Please click here to purchase and be sure to select your tickets from the drop-down menu located towards the bottom of the check-out page. For questions or more information call us at 401-222-3636 x 209.
Happy holidays from Rhode Island PBS!