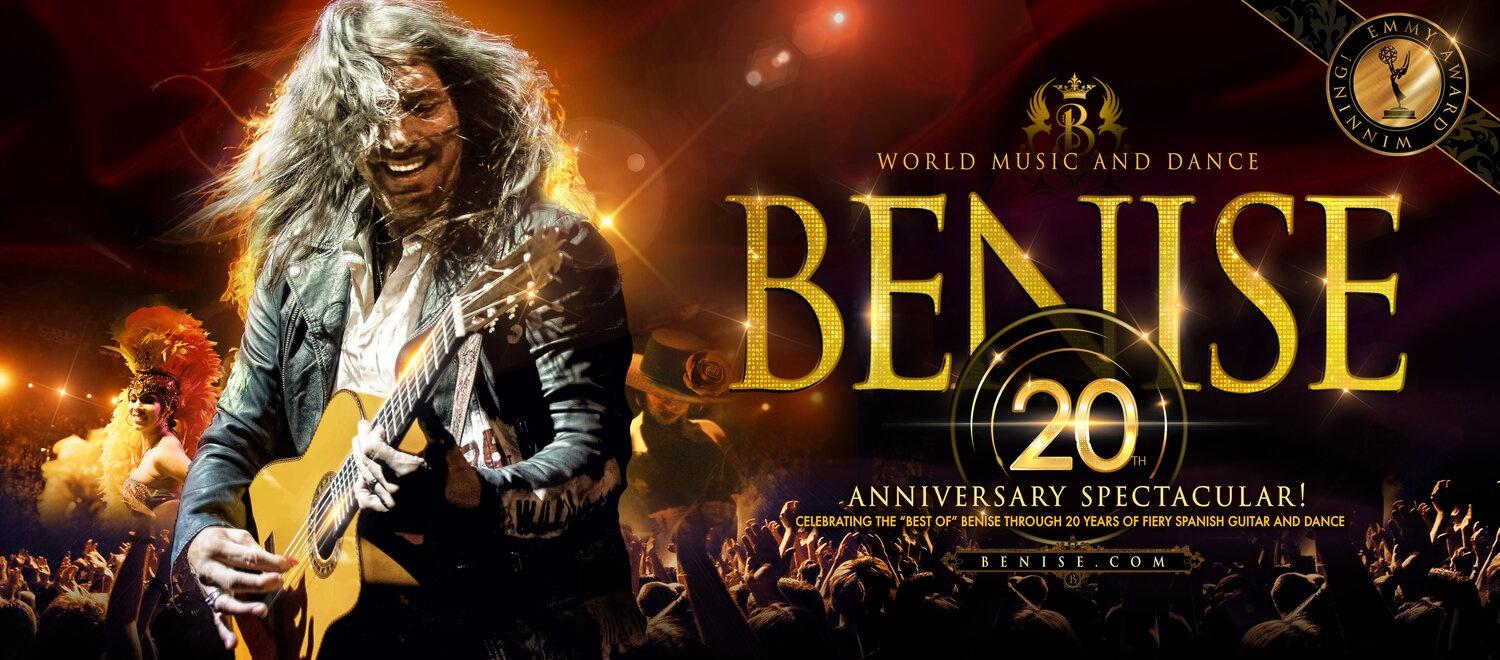 BENISE 20th ANNIVERSARY TOUR - A magical event celebrating the 'Best of' Benise through 20 years fiery Spanish guitar and dance! Benise shattered the mold of Spanish guitar by combining music and dance. It's one hot night as Benise celebrates 20 years of taking audiences on a musical journey through Spanish Flamenco, Cuban Salsa, Brazilian Samba, Parisian Waltz, exotic drumming, and more! Performing fan favorites from the last 20 years and debuting new songs from his 5th PBS special 'Strings of Hope.'
"The Prince of Spanish Guitar" - Dancing With The Stars
"Bennissimo!" - Chicago News
"Extreme Flamenco Fusion" - Screen India
The 20th Anniversary tour establishes Benise's Emmy Award winning show as one of the longest running global Latin-themed theatrical productions and solidifies Benise as America's foremost native-born ambassador of Spanish guitar.
Watch for broadcast of Benise: 'Strings of Hope' throughout our schedule.
When you make your donation to Rhode Island PBS, receive as our thank you a pair of concert tickets and passes to attend a special VIP Sound Check Experience with Benise.

Please click here or call 401-222-3636 x 204 to donate today!
Benise Concert Information:
$175 - For your gift of $175, enjoy the PBS VIP Sound check Experience, including 2 VIP tickets, a meet and greet, behind the scenes sound check, and photo with Benice. The concert is Sunday, September 25 at the Stadium Theatre in Woonsocket, RI. Details and time for pre-show sound check will be emailed.
$100 - For your gift of $100, receive as our thank you 2 premium tickets to see Benise in concert on Sunday, September 25 at the Stadium Theatre in Woonsocket, RI, at 7:00 pm