Joe Bonamassa: Beacon Theatre - Live from New York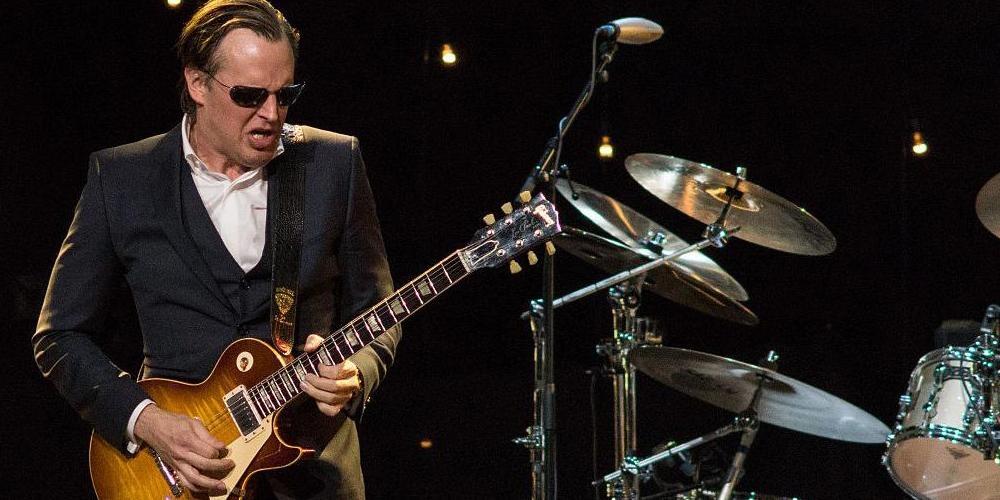 Joe Bonamassa - Beacon Theatre - Live from New York
$60 - 2 CD Set
$75 - 2 DVD Set
$125 - Combo
Rhode Island PBS has some of the best seats in the house to see Joe Bonamassa live in concert when he returns to the Providence Performing Arts Center on Saturday, November 21, 2020 at 8:00 pm.
Click here for concert information
Internationally renowned guitar superstar Joe Bonamassa, known as a 'tour de force,' has delivered another stunning performance at the legendary Beacon Theatre in New York City. Bonamassa's show at the Beacon Theatre will be his follow up performance for PBS, following a hugely successful PBS airing Joe Bonamassa - Live At The Royal Albert Hall that featured a special guest appearance from Eric Clapton. Bonamassa's Beacon performance, captured by the same producers and directors who filmed Bonamassa last great performance from the Royal Albert Hall, features memorable duet performance with classic rock superstar singer Paul Rodgers (lead singer from Bad Company) and John Hiatt, who is a recipient of Nashville's Music Lifetime Achievement Award for songwriting. In addition to these great guest appearances, Bonamassa's show features brand new songs and a guitar experience your audience will be sure to remember!
When to watch:
Wednesday, March 25 at 8pm